We have worked to reduce waste generation across the company by reducing paper documents with digitization. We have sold waste paper and metal waste which are no longer needed at our research institutes and production sites as valuable materials, and experimental equipment that is no longer used at the research institutes. In addition, for industrial waste (including specially controlled industrial waste) generated at the research institutes and production sites, we have selected the intermediate treatment contractors that recycle wastes without landfilling.
In pharmaceutical development, we have also started studies using computer simulation technology, which is expected to lead to a reduction in raw materials (waste).
We continue to promote various initiatives and work to realize a resource-recycling society.
Initiatives to promote reduction of environmental impact
Approaches to product packaging
In terms of product packaging, we promote the reduction of its environmental impact by changing packaging materials and forms.
In an effort to reduce the amount of plastic used, previously plastic compartment materials for packaging of injectable solutions were changed to paper-based materials in FY2019, and began distribution in FY2020. In response to the results of a questionnaire survey on product packaging conducted at medical institutions, we have changed the method of binding Blister package sheets for new products from a bag-type (transparent pillow packaging) to a band-type, thereby reducing the amount of plastic used.
In addition, we have switched the inks to be used to vegetable oil inks, as well as changed paper-based materials for individual packaging boxes to FSC®-certified paper. We also verify the quality to further promote the selection of materials that reduce our environmental impact, such as bioplastics.
Efforts to reduce the amount of plastic used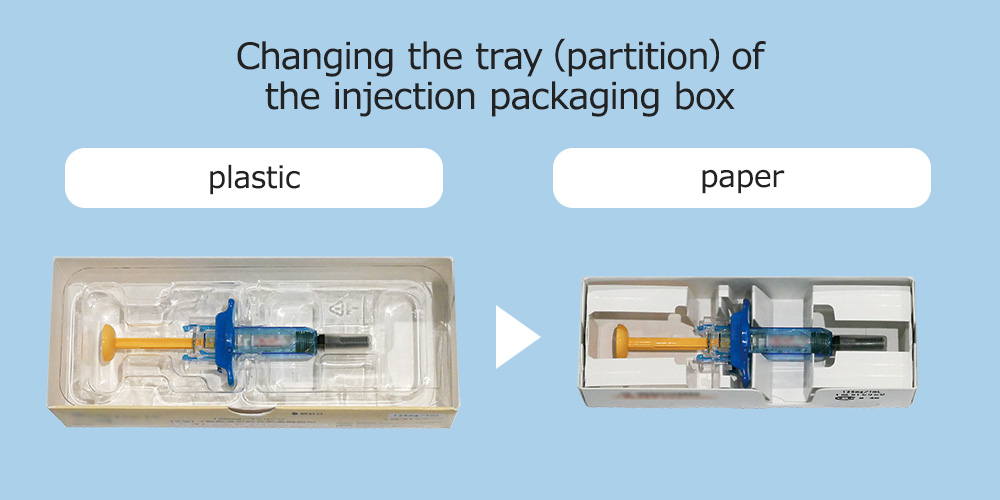 Switching of individual packaging box materials to FSC

®

-certified paper and selecting vegetable oil ink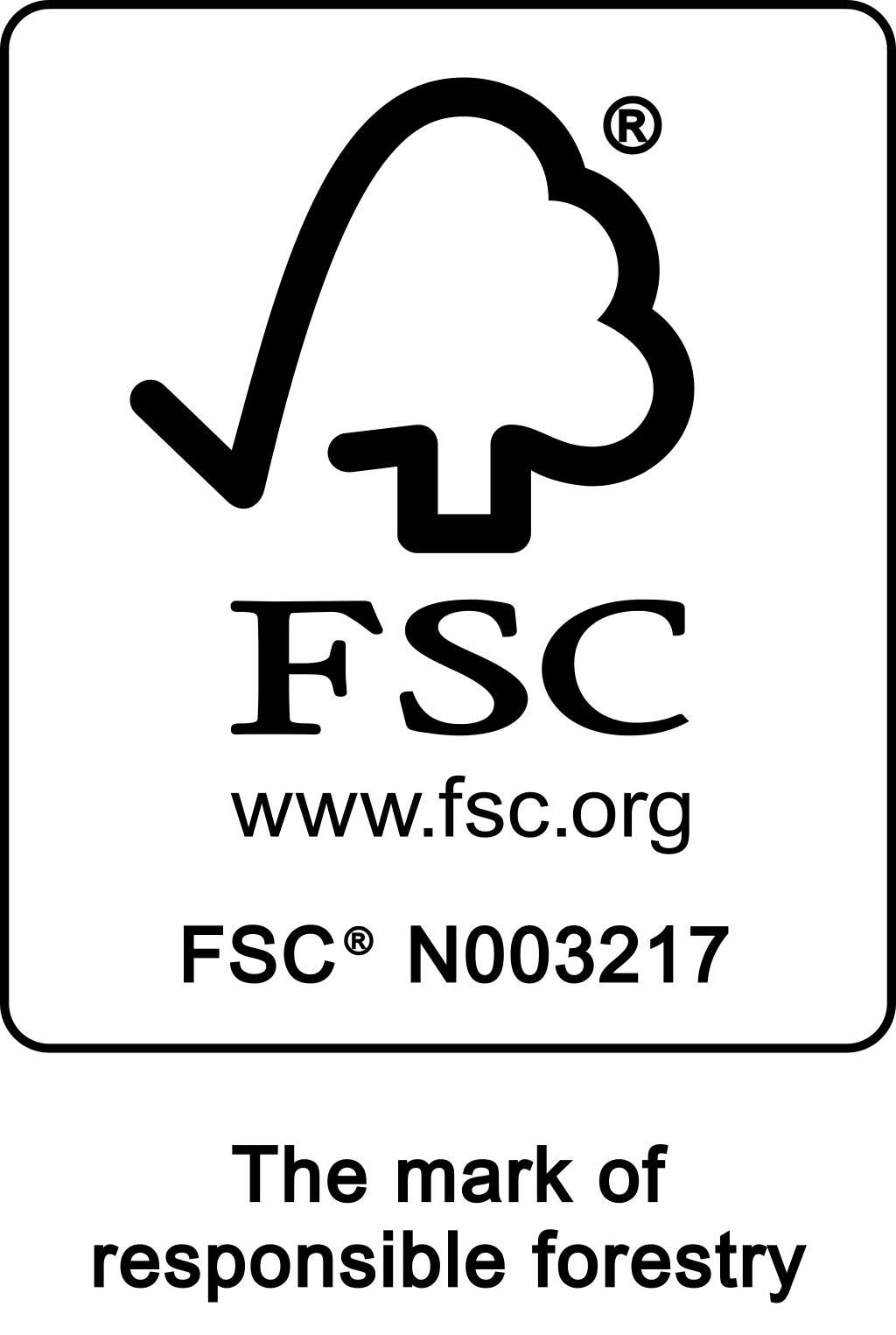 In addition, pursuant to the Containers and Packaging Recycling Law, some of the containers and packaging materials for the products we sell are recycled.
Other efforts
Introduction of paper files
We have introduced paper-based files since January 2020. By switching some plastic files to paper files, we are able to reduce the amount of plastic used.
Use of photocopy paper or purchase of stationary materials
For photocopies, we perform print management, and a cloud storage system "BOX", which was introduced globally in October 2017, promoted paperless storage and reduced the amount of work required to store and share files. As for purchasing, we have indicated in an easy-to-understand manner whether the products listed in the purchasing system are in compliance with the "Act on Promotion of Procurement of Eco-Friendly Goods and Services by the State and Other Entities" and promoted awareness within us so that each employee has environmental awareness.